Ice Rink Hire throughout Great Britain. Supplying The best Synthetic Ice Rinks for all occasions!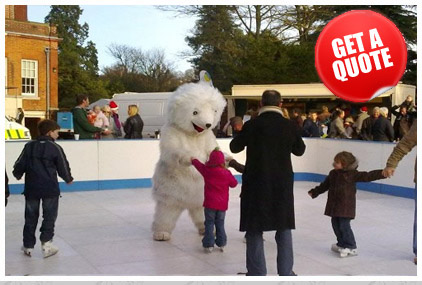 About Us
With our many years of experience in providing outdoor leisure activities, Funday Entertainment Ltd can supply a complete tailored package – themed, branded or otherwise – to suit your event. Our synthetic ice rink is the ultimate visitor attraction with guaranteed skating whatever the weather!
All that is needed is a firm, flat piece of land, installation is quick and easy – then the fun begins! It's the coolest attraction for any event, so remember a synthetic ice rink is not just for Christmas!